The Benefits
Downsizing in real estate means moving from a large home to a smaller one with less square footage, land, or bedrooms. Great for empty-nesters, travelers, or those seeking a simpler way of life, downsizing has many advantages. With more people reevaluating their needs after a life-changing pandemic, downsizing is an appealing opportunity for homeowners to appreciate their space and embrace a new way of life.
Lifestyle Changes
Consider your personal situation before preparing your home for downsizing. Would you benefit from a smaller space? Are you living in the home where you raised your (now adult) children and no longer need extra bedrooms or a large yard to maintain? Has your job moved to a remote role, which has allowed you the freedom to travel and you no longer need a large home to accommodate you?
If so, downsizing may be a viable option for you. Additional benefits include:
Less overall maintenance - Spend your free time doing things you enjoy, instead of maintaining a large yard, cleaning extra bedrooms, or worrying about extra belongings accumulating in the garage. Downsizing to a smaller space gives you more freedom.



Fund retirement or start an additional savings account - Downsizing not only gives you physical freedom but financial freedom as well. Selling a large home and purchasing a smaller one for a fraction of the price lowers your monthly mortgage payment and sometimes, the equity on your home could pay for a new home in cash.



Opportunity to be closer to family and hobbies - People's priorities change over time and relocating allows you to pursue new interests or move closer to family members.



Planning for the future - Moving to a one-floor ranch or a brand new home could be an option if you're thinking about future mobility and upkeep. Moving from a large, single-family home to a ranch with less square footage, a townhome, or a condo are great options for those looking for more flexibility and less overall home maintenance.
Start Right Away
Once you've decided to downsize, start the process right away. A few things to consider:
Find an experienced realtor to help you find your next dream home. Working with an agent who understands the market and your downsizing needs is crucial to finding a new home and selling your current home, which you may have to tackle simultaneously. A daunting process, but one that is easily manageable with the right agent.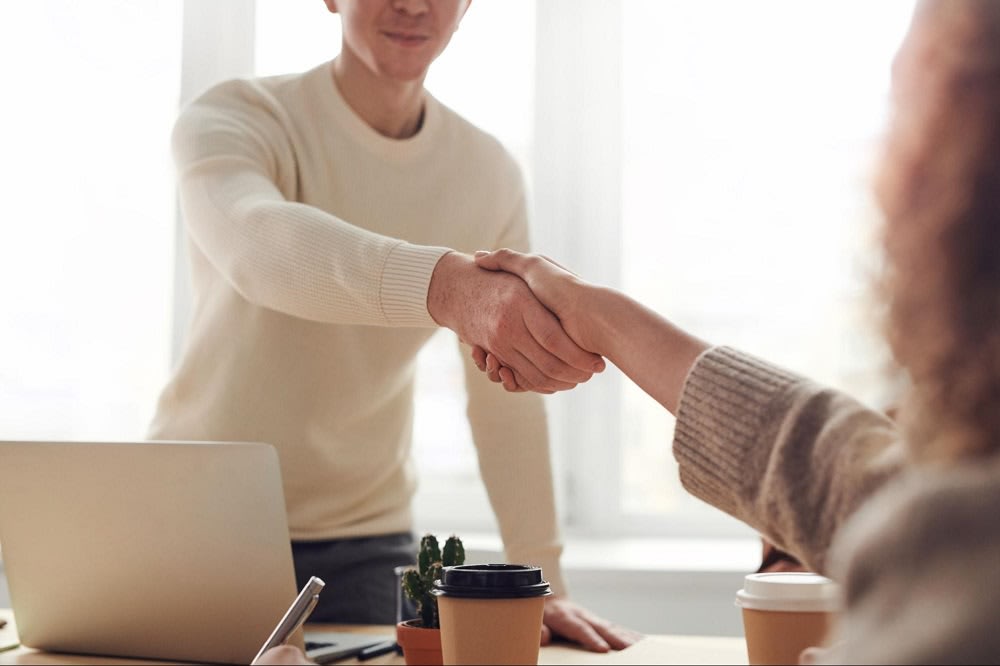 Understand the real estate market and determine your home's equity, which will help you ascertain your budget and find your new property.
Get Organized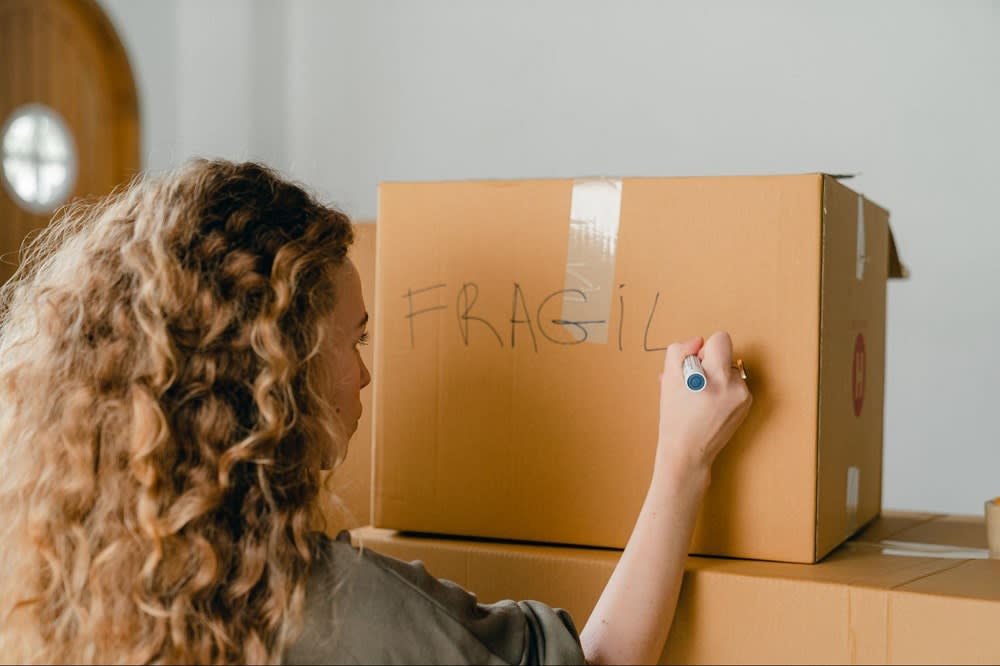 Don't underestimate the number of your belongings. Start right away and begin with a "keep, donate, or sell" list and organize your entire home with these three categories in mind. Walk through each room first and gather items you no longer need. Choose a technique that works best for you when organizing your belongings:
The KonMari Method

encourages downsizing by category (clothes, shoes, books, furniture, etc.). If an item no longer serves a purpose, place it in the "donate" or "sell" pile.

The Four-Box Method is a straightforward approach to organizing your space by room. Put four boxes in a room and label them: put away, give away, throw away, and undecided. Every item in that room should go into one of the four boxes. Undecided items can be reconsidered at a later date.


Closet-Hanger Method is a tried-and-true organization technique for getting rid of clothes you no longer wear. We all have those "just in case" outfits - but are they really serving us? When was the last time we wore that gifted sweater or "too beautiful to wear" dress? Face all hangers in the same direction in your closet. Each day, place what you wore back into your closet, but turn the hanger in the opposite direction. After a week, you can visually see the items you wear the most often compared to ones you don't. Go through the clothing items that haven't been touched and consider donating those pieces.


The OHIO Rule means "only handle it once." Act on instinct with this method - if you pick up an item and immediately question whether or not you need it, get rid of it and don't second-guess yourself!


Prioritize
What have you actually used in the last year? Evaluate your boxes, your piles, whichever method you chose to organize your belongings for downsizing. Consider your personal situation - moving timeline, settlement dates, new neighborhood, and any lifestyle changes that come with downsizing your home. If you have a brief window of time to downsize, tackle the big items first, but don't feel pressured to organize your entire home in one day! Organizing takes time. Downsizing cannot be done in a day, so prioritize your time and pace yourself.


Purge
Consider
digitizing photos
, old VHS home movies (yes, some of us still have those), children's artwork, and excess paperwork and files. This not only protects them for the future but saves space in your new home. Get rid of hard copies you no longer need, shred the extra paperwork, and keep only a few sentimental physical albums.
Also, decide who you will give your belongings to. Maybe you have family heirlooms that would better serve children or grandchildren? Consider inviting your family over for a gifting party before you move! Make the commitment to swing by the local Salvation Army, Goodwill, or shelter to donate your belongings and list your furniture on platforms like Facebook Marketplace or consider hosting a yard sale.
Measure the New Space
Downsizing means having less space in your home overall, so take the time to measure your furniture. Will each piece fit in your new space? If you don't have a new home yet, keep a list of your big-ticket furniture pieces that you'd like to keep and the measurements, so when you meet with a realtor and begin the home purchasing process, you can easily evaluate the new space and determine if your current furniture fits.

If you've already made the purchase of a smaller home, take each room's dimensions. If your furniture doesn't fit comfortably in the space, donate the large, U-shaped couch or excessive dining set - downsizing means consolidating and you probably won't need as much furniture as you think.
Quick Tips When Moving In
Moving into a new home is exciting, but can be a little stressful if you aren't organized with your belongings. The easiest tip when downsizing and moving into your smaller home is to label each moving box before you pack it away. Boxes should be labeled room-by-room to make unloading easier; you know exactly which box is meant for the kitchen, bathroom, or bedroom. This is an easy way to take an inventory of your belongings as you unpack and another opportunity to decide if you
really
need that extra set of silverware or not.
Keep in mind, it's also important to discern new purchases. New spaces encourage people to buy brand-new items to make their homes fresh and exciting. However, if you're downsizing from a 4,000 square-foot home to something much smaller, new purchases should be limited to what is
needed
and what will be
used
regularly. Smaller spaces can't handle the same amount of belongings as your old home, so even after downsizing and donating items, be mindful of the new items you bring into your home as well. New purchases accumulate quickly!
Another tip to remember when downsizing is to establish a cleaning and
decluttering routine
. Regularly take inventory of belongings you use, love, and need and keep the list modest. Evaluate your belongings after a few months and begin the decluttering process over again - decide what is not serving you and your home and pack up those items to be donated. Downsizing is a great way to maximize your space, feel less stressed, and keep a clean and organized home, but only if you maintain a clean and organized routine every few months. Remember,
less is more
.
If you're thinking about downsizing, contact Tammy and Alexis Petit of the Meridian Group to get started. The Meridian Group takes a different approach to Real Estate, one that is built on personal touches, win-win deals, and positive results. Our commitment is to provide the quality service and communication you desire and deserve.
Contact
The Meridian Group today to start your luxury real estate journey in Castle Rock and beyond!