The term "luxury" means many things to many people.
Luxury
also looks a bit different in a gated community of Los Angeles than it does in the rolling hills of Pennsylvania. 45% of luxury homebuyers typically spend between $1 million to $1.5 million on a luxury home, while just 8% spend $5 million or more, so "luxury" comes down to the relative cost of the property.
While it's difficult to put together a checklist of luxury must-haves in real estate, there are a few key aspects that make a home "luxury," even in an ever-changing and unpredictable market. Due to the emergence of new technologies and a dramatic shift in buyer priorities over the last two years, "luxury" depends on the buyer's perspective more than ever.


Here are a few key characteristics of traditional luxury listings that set homes apart in today's market.
Smart home technology
Smart home technology is a must for luxury homes in the 21st century. Because tech has progressed so much in such a short amount of time, homes are becoming more reliant on new technologies to run efficiently and sustainably. Automated systems that control your home's lighting, temperature, and security by voice or the tap of a smartphone is no longer a dream of the past — in fact, it will become necessary in home construction in the future. Smart homes are in and will stay that way as technology evolves. It's a luxury to live in a space that makes your life easier, and smart home technology aims to do just that.
Privacy and security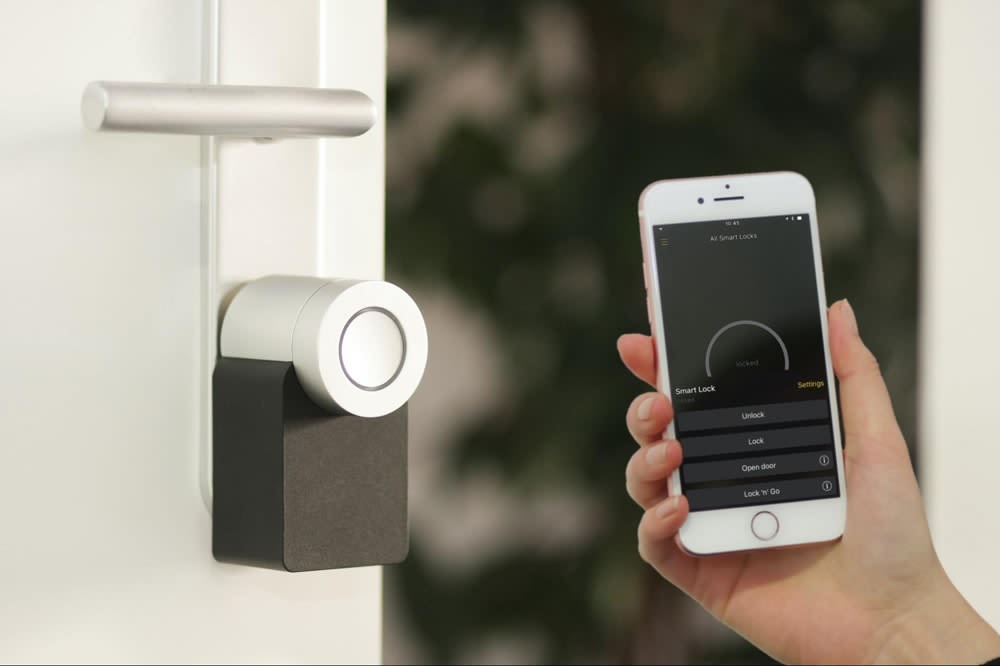 Along with the fun features of smart home technology, like controlling sound and HVAC systems with the sound of your voice, it's also essential for luxury homes to have an excellent security system in place. Homes that offer privacy are more appealing, while properties fitted out with modern security systems give buyers peace of mind. High-tech security systems are necessary for all luxury homes, a priority for today's high-end home buyers.
Advanced kitchen amenities
As the heart of every home, luxury kitchens must be fully functional and up to date. Luxury homes typically include unique decor in the kitchen, like antique center islands with marble countertops imported from Italy or multiple sinks for entertaining.

Kitchens should have state-of-the-art amenities to accommodate a luxury lifestyle. Entertaining is usually a top priority for buyers browsing luxury home listings, and if a kitchen is too cramped and outdated, it will not sell in a luxury market.

In addition to a beautiful, clean and open kitchen, luxury homes usually include an indoor/outdoor dining space. Homes that offer outdoor access to the kitchen or dining room is another luxurious characteristic to watch for when looking for a new home. It's all about convenience, and there is nothing more convenient than opening up your indoor and outdoor space for entertaining.
A backyard oasis
Having enough outdoor space for entertaining and relaxing is another priority for luxury homebuyers. This doesn't always mean having a pool — a backyard oasis could be anything from an expansive lawn with an outdoor kitchen and patio to a cabana with an outdoor entertainment system. Pools are definitely a luxury, and many homebuyers consider a pool a "must-have" on their list. Still, if the outdoor space is livable and inviting, it's an excellent addition to a luxury home.
Breathtaking views and perfect locations
Along with entertaining outdoor space, luxury homes typically include stunning views of their local landscapes in an ideal location. Is the house on an extensive property, which takes care of scenic views and privacy simultaneously? Are there breathtaking views of snowy mountains in the distance? Is the home a ski-in/ski-out property with easy access to the slopes, or is it steps away from the beaches on an island paradise? Luxury homes prioritize killer views with high price points, so it's essential to keep this luxury ingredient in mind.
Home theaters and entertainment centers
Photo courtesy of imagineahome.com
It all comes down to your lifestyle when scouring listings for luxury. Many luxury homes include personal home theaters and elaborate entertainment centers if entertaining is a priority. Some even have disco rooms in the basement! Home theaters, media/game rooms, bowling lanes, and billiard rooms have become the standard in high-end luxury living. Designated theater spaces with plush seating, old-school popcorn makers, and surround-sound systems are among the most highly sought-after additions to luxury living.
Private gyms and spas
A luxury home isn't complete without a private gym and spa. Home gyms with top-of-the-line equipment are essential components of a luxury lifestyle and add to the convenience factor, while spa-like bathrooms complete the accessible wellness experience all under your roof. Homebuyers are looking for these convenient amenities, and there is nothing better than getting in a full workout, turning the corner, and relaxing in your private spa. Forget rush hour traffic and hectic gym spaces — luxury homes have everything you need in one area for living a healthy lifestyle.
Garage showroom
Finding ample parking is a deal-breaker for many homebuyers. Luxury homes should include driveways and garage spaces to accommodate guests and support any vehicular hobbies. Many homebuyers own multiple vehicles, so having ample storage space for these cars is necessary. Some vehicles are considered works of art and deserve to be seen in a showroom-like setting. Gone are the dirty, greasy garage spaces that act as an extra space for storage — spotless rooms to show off luxury cars are the norm for luxury homes in today's market.
Unique additions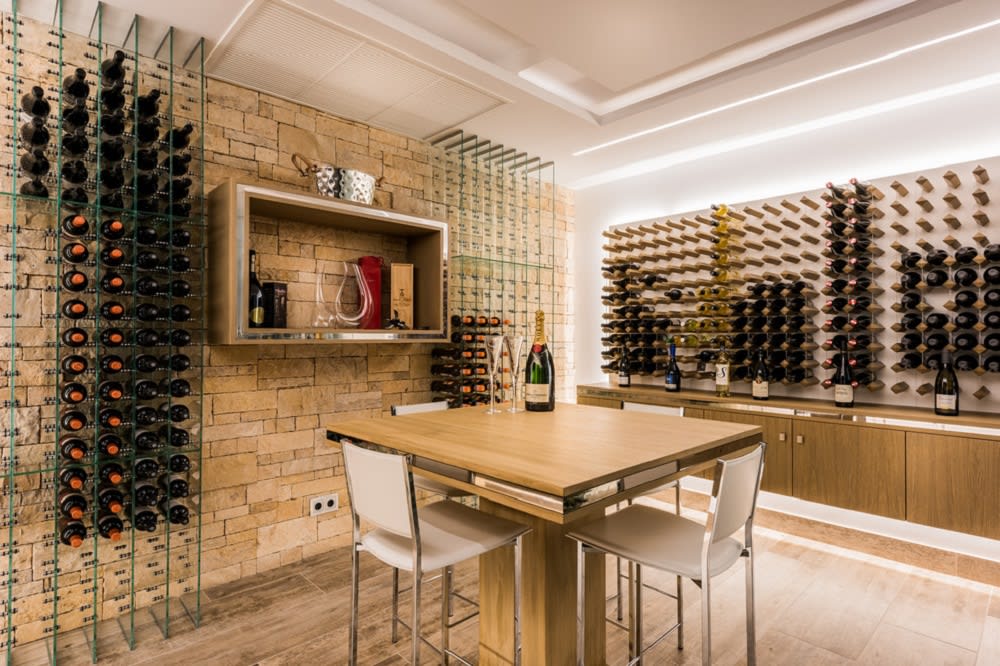 Photo courtesy of Architecture Art Designs
Creative opportunities to showcase passions and interests are a high priority for many luxury homebuyers. While many of these suggestions are considered the standard in most luxury homes, others set the home apart and make a statement. Luxury homes usually feature unique spaces that cater to their owners' passions.

For example, some luxury homes feature indoor, temperature-controlled pools with saunas, showers, and diving boards. Others offer indoor/outdoor basketball courts or athletic fields on expansive properties. Some home buyers consider a wine cellar or tasting room a must for luxury living, and some feature state-of-the-art equine facilities in the backyard, complete with acres of land or indoor riding rinks. Some spaces have designated libraries or study spaces with soundproof walls and hidden compartments. If you're looking for something specific or unique in your luxury home, you just may find it!
All about the details
Luxury living is all about the details, and without them, homes become too standard and stale. Unique extras and attention to detail truly set luxury homes apart from the rest. Is that bathroom mirror an antique from a family in Germany? Are the floors high-end and recycled from age-old, local oak trees? Does the home provide a stress-free, high-quality lifestyle based on your personal needs and wants? Is the house on 40 acres of private land with your own barn and poolside oasis, or is it tucked among the high-rise condos of New York City? Luxury living is subjective, but if you're looking for a home that meets your specific needs, "luxury" can be anything you want it to be.
Ready to take the next step in your real estate journey?
Contact
the Meridian Group to find your next luxury home in Castle Rock, Colorado. With unparalleled service and dedication to their clients, the agents at the Meridian Group offer VIP service for every price range. Find your next
luxury listing
with them today!